Where's Wallace
Wallace is located 4 miles north of the village of Avoca on Rt. 415 and is in the township of Avoca.
5 miles South of the Village of Cohocton on Rt. 415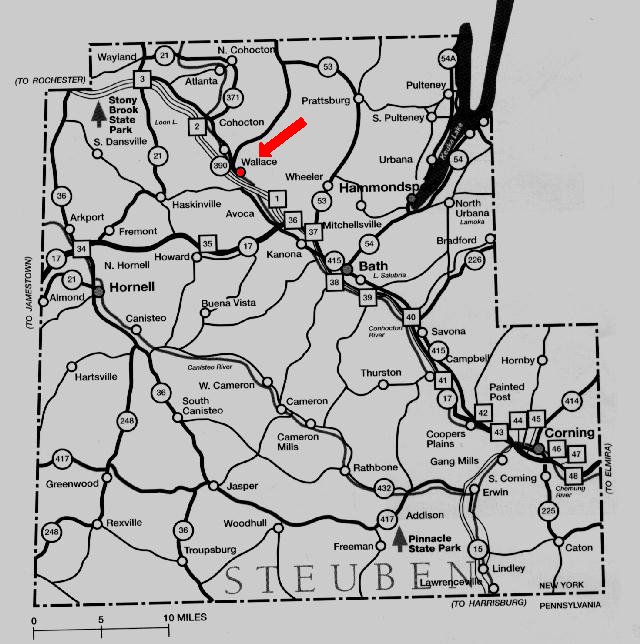 ---
Where's Wallace ???
Celebrate Earth Day
Saturday April 20th 10AM to 4PM
Click for listing of events
Saturday, December 7, 2013
Join Cross My Heart, The Parker House & Healing Spirit for a Wallace Holiday Event.
Lots of craft venders will be located in the sanctuary at The Parker House, 61140 St Rte 415.
There will be FREE CHILI here at Cross My Heart along with Tea & Cookies at Healing Spirits.

Wallace Old Home Days
August 24th 2013
Pancake Breakfast
Pig Roast
Click for listing of events
---
GlassMarbles.com
Healing Spirits Herb Farm
100 Birdhouses and Spindle Angels
Ginger's Corner Gifts
The Parker House Bed and Breakfast
Moon Heart Studios Native American Art
2 Crocked Pots Pottery for Life!
Goff Creek Pottery Handmade Gardenware
Alan & Rosemary Clay Studio Clay Fish
---
Copyright © 2012-2013 [GLSaltsman Enterprise ]. All rights reserved.
Revised: August 24, 2013.